Blue Öyster Cult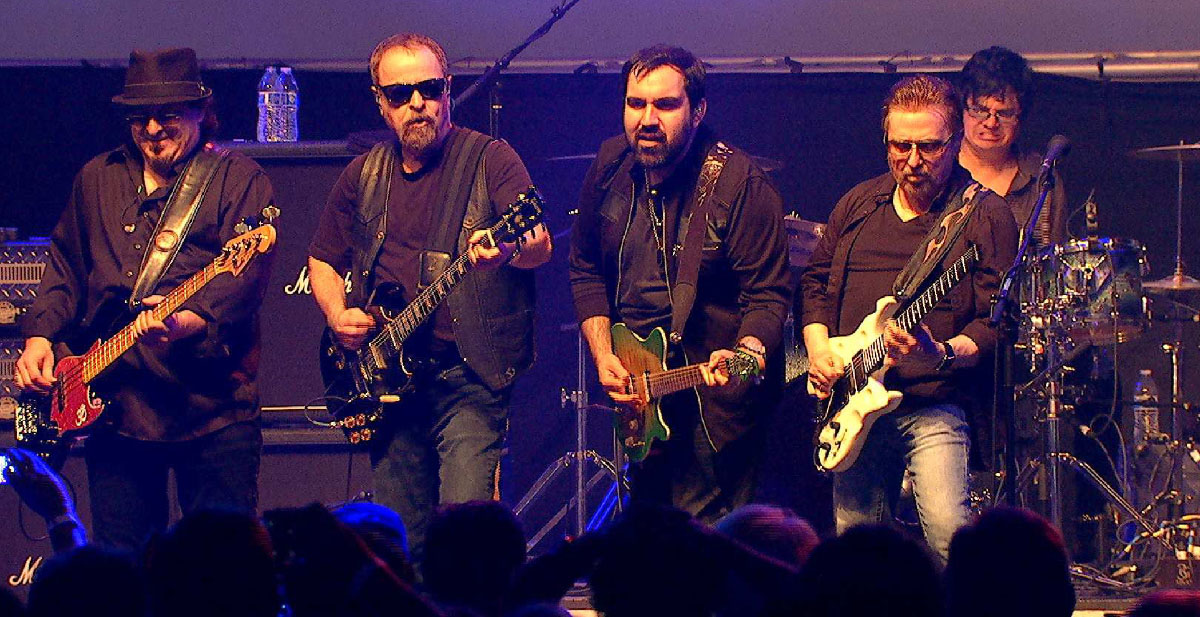 Since 1972, Blue Öyster Cult has been traveling the world bringing their unique take on rock music with them.
The band was founded in the late '60s with members Eric Bloom (vocals, stun guitar), Donald "Buck Dharma" Roeser (lead guitar, vocals), Allen Lanier (keyboards, guitar), and rhythm section brothers Joe Bouchard (bass, vocals) and Albert Bouchard (drums, vocals).
With relentless touring, Blue Öyster Cult grew their fanbase, and scored their biggest hits with "(Don't Fear) The Reaper" and "Burnin' For You," both quintessential rock songs that remain popular to this day.
Now nearing their fifth decade, Blue Öyster Cult is still "On Tour Forever," playing shows to sold-out crowds in the United States and abroad.
2020 has been a momentous year for the band, as they are due to release their first studio album of all-new songs, titled "The Symbol Remains" in October, and have already welcomed six releases so far this year — three live albums and three reissues, all from Frontiers srl.
Blue Öyster Cult will be on the road, "On Tour Forever," and will soon be bringing their show to a venue near you!
---